Welcome to Red Stick Entertainment
Your Home for the Best Event Rentals
Thanks for visiting RedStickEntertainment.com; your best choice for bounce houses, water slides, inflatables and other awesome party and event rentals within 100 miles of Baton Rouge. For some time, our aim has been to be the premier source for event rentals in South Louisiana. We have worked diligently toward this goal, and in the process acquired some other names you may recognize - 225 Inflatables & Party Rentals, Capitol Party Rentals, Games on the Fly, and Rolling Video Games of New Orleans. Whatever your needs, we believe you'll find the best value here. You can depend on friendly service, clean and safe rentals, and fair pricing.
For school, church or corporate functions, please call our office to speak with one of our experienced team members.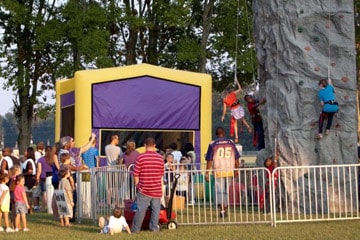 Corporate Events
Red Stick Tents & Events is committed to being the premier event management company in the gulf coast region. From Texas to Florida, no event is too big or too small. Whether it's a birthday party for 5 or a festival of 50,000, we treat each event as if it were our own.
Get Details Now!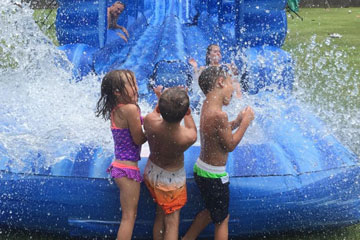 Backyard Parties
When you're planning for the any family celebration Redstick Entertainment has the resources and experience to make sure your event goes exactly as plan. We have hundreds of awesome attractions that will enteratin young and old for hours. We make you the Party Hero!
Get Details Now!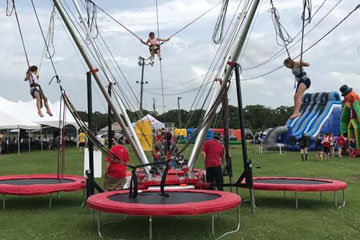 Fairs & Festivals
Red Stick has been providing the best festival and large event entertainment and equipment throughout the Louisiana Texas area for years. Clients like Angola Rodeo and the Louisiana Ballooning Foundation, and Balloon Championship & Festival trust us for their events.
Get Details Now!
Always Something Cool at Red Stick!

Louisiana Licensed & Insured
All Units Cleaned & Sanitized
Large Event Specialists
1st Class Customer Service