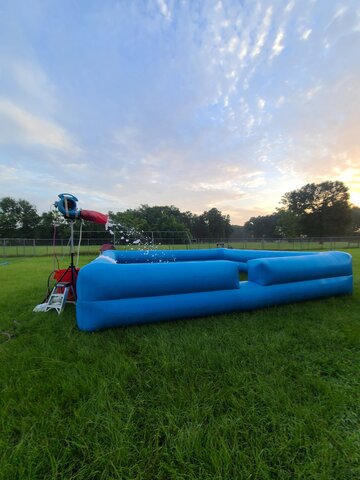 Foam machine and pit
This includes pit and one gallon of foam. One gallon will make 50 gallons of foam. This will fill up pit at least once.
Additional, gallons of foam can be purchased for 75.00 per gallon. This amount of foam will last 2-3 hours depending on the weather and the amount of individuals playing in the foam.