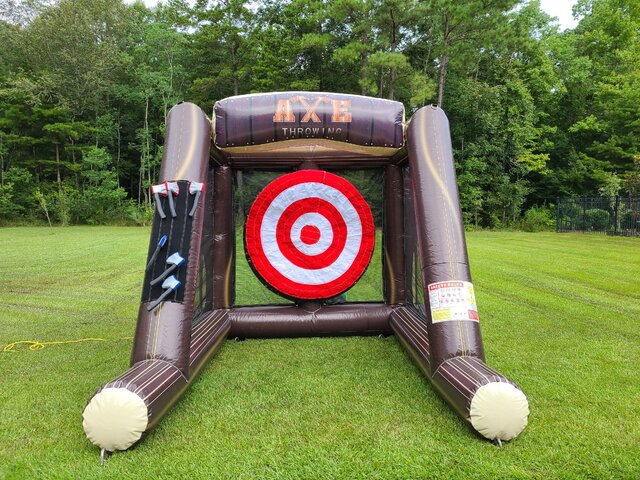 Inflatable Ax Throwing Game
Two teams compete against each other to see who is more skilled in this fun Ax throwing competition!
Comes with 6 axes. # for each team.
The axes velcro to the bullseye.
This is a great team buidling activity. Perfect for Corporate, School or Church events.