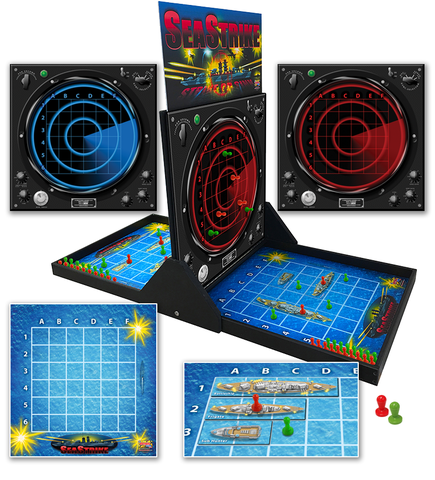 Sea Strike
Fun two person game. Compete to "sink" your competitor's ship! Great game for any event.
Set up: Comes with a table and table cloth. Can be used both indoors and outdoors.
Game comes with 30 red pieces and 30 green pieces as well as 6 magnetic battleships.
Opponents take turns guessing where the other persons battle ship is. Sink theirs before they sink yours!