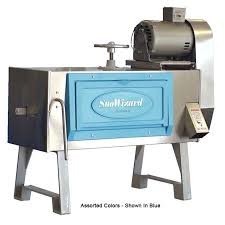 Sno Wizard Machine
Machine only - you must book supplies also.
Industrial Size Sno Ball Machine.
This machine requires blocked ice. Produces fine/crushed ice.
How much ice will I need? Most sno-cones are 4-6 oz. A 20# bag of ice should produce 40-50 snow cones.
How much syrup should I use to flavor my sno-cones? One 6 oz sno-cone will take 1-2 ounces of syrup – cones will not hold more than that.