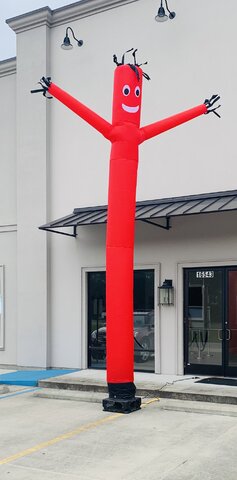 Wilfred the Sky Dancer
20' tall sky dancer.
Red and Purple available!
Wave Dancer, Air Dancer, Wacky Waving Inflatable Arm Flailing Tube Dancer...whatever you call them, we have one for you.
Our Sky dancers are the perfect addition to any Ascension Parish event or party! They are an attention grabber!
225-647-2789